The Military Order of the Lancers (MOTL), requires discipline of character. Our members are encouraged to maintain 6 guidelines of character:

1. Character Strength
2. Sincerity
3. Etiquette
4. Self Control
5. Promote concept of minimum effort to obtain maximum efficiency and derive mutual prosperity
6. Effort.

We believe that these are the principles that make our organizations successful.

Have you ever heard that phrase of, "we do a little bit of everything? We really do a little bit of everything to make our community more Veterans Friendly.

Our members VOLUNTEER to do their part, on every level in the service to others who have served.

Lancers work in Law Enforcement

Lancers volunteer with the Local Fire Departments.

Lancers serve on the local Rescue Teams.

Lancers volunteer at VSO's and the USO.

Lancers bring Santa to children in need.

Lancers volunteer to teach and train.

Lancers cook when others can't or won't.

Lancers bring people together in the interest of better community.

Lancers provide events for Active Duty and Veterans.

Lancers participate in Parades.

Lancers assist in Auto Shows and Community Events.

Lancers help after storms.

Lancers go on Fishing Trips.

Lancers Advocate for Veterans' Needs.

Lancers use their skills and talents to help those who have served, are serving, and their families.

Lancers educate the community on Veterans Needs.

Lancers support and encourage the Active Duty.

Lancers work together, and assist each other.

Some Lancers ride motorcycles and participate in bike events, others climb, hike, and camp.

Some participate in the martial arts, others lend their skills in art and music.

The truth is, Lancers are actively involved in the community and choose to dedicate their time and effort to positive action.

Lancers work hard day in and day out using their talents, and resources for the benefit of those who have served or are currently serving our Military and their families.

If you are ready to join our team, and agree with our oath, register as a Lancer today. We look forward to meeting you!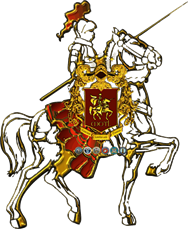 INTELECTUAL CONTENT COPYRIGHT MILITARY ORDER OF THE LANCERS (MOTL) 2014,2015, 2016,2017, 2018, 2019, 2020, 2021, 2022
GRAPHICS / WEB DESIGN / COPYRIGHT 2018 LANCER MEDIA GROUP